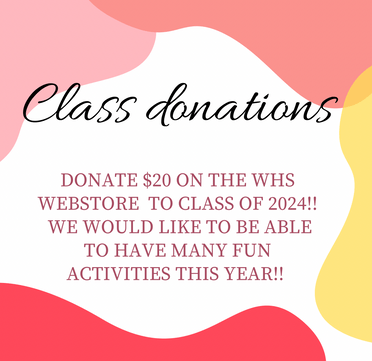 JONATHAN VALOT - CLASS COUNCIL
MILANI VO - CLASS COUNCIL
DARREN CHANG - CLASS COUNCIL
BREANNA CORRAL - CLASS COUNCIL
KAITLYN GATES - CLASS COUNCIL
SADIE HOPKINS - CLASS COUNCIL
AINSLEY PAULSON - CLASS COUNCIL
PARIS RUDISON - CLASS COUNCIL
If you haven't already, please follow our class instagram account for important updates, reminders, and announcements! Join our Remind: Text @westcl24 to 81010
Here are some other important resources that may help you during your first year of high school!
Click here to view the

Click here to get to know your

This will provide you with information about

ASB Webstore purchases
If you have any questions, please let us know!
If you'd like to make a donation for class activities and events, here's the link to the ASB Webstore! Thanks!